Software Services
Analysis and design services
For use by:
Businesses that want to better understand what would be involved in a software development project - specification, costs, timescales and business process impact.
Businesses wanting to create a complete user and technical specification of a software / website solution ready for tendering the project.
For more information, call us on:
0844 357 7360
or +44 (0)1273 013695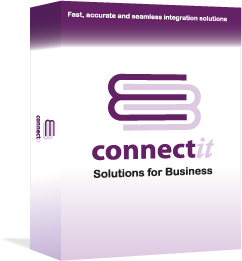 Analysis
Building on the learning from initial discussions, we'll further clarify your requirement with a formal scoping study, involving strategic department heads and key end-users along with our technical team. We'll look at suitable technologies that are available; we'll also look at what technologies are just around the corner in this ever-changing industry. We'll provide a series of options illustrating the relative benefits and disadvantages of each option.

It's very common that "the best" solution is also the most costly and possibly out of reach in the short term. We'll discuss with you where you'd like to be and in what timescale. What we will not do is recommend a solution which might preclude you from taking the project to the next stage at some future point.

Above all, our aim is to provide you with all of the information you need, in a language that you understand to make an educated business decision understanding both the benefits and costs of the project.
Design
It's a proven fact that providing a sound, well thought through specification at this stage can save significant time in the future. We've (unfortunately) seen many IT / software projects embarked on before the design is fully understood. This only ever leads frustration, delays and unanticipated costs - from you, your supplier and everyone involved in the project.

Our recommended way of working is for all project key stakeholders to meet, understand each others requirements and find a common language that all understand. A Project Manager will be assigned to your project to facilitate the communication between "the business" , "the user's" and "the techies" assigned to delivering the project. We find that with all teams working together with a common understanding of what's required in a common language, projects are delivered far more quickly and efficiently.

During this phase, we'll prepare a set of documentation formally describing the project in detail (or at least the first phase*). If appropriate, we may also provide prototype solutions so that everyone understands what it is we're delivering, how it will fit into your business process and the costs involved.

* For larger projects, or with projects that may have uncertainty in later phases, we may recommend that these are delivered in phases so that the learnings from inital phases, practical experience and benefits may be taken through to later areas of the overall development.