Product Servicing Management solution
For use with: Stand-alone

About the User: This project was commissioned by a client who sells, installs and maintains fire equipment (alarms and extinguishers) business-to-business. Due to the nature of the equipment, much certification is required and servicing completed needs to be current.

Project Brief: To update their existing solution which had been built by a now retired developer to resolve several issues and so supported on new and 64-bit operating systems. The system itself helps to manage the lists of various products that a customer has bought and replace the previous very paper-based system.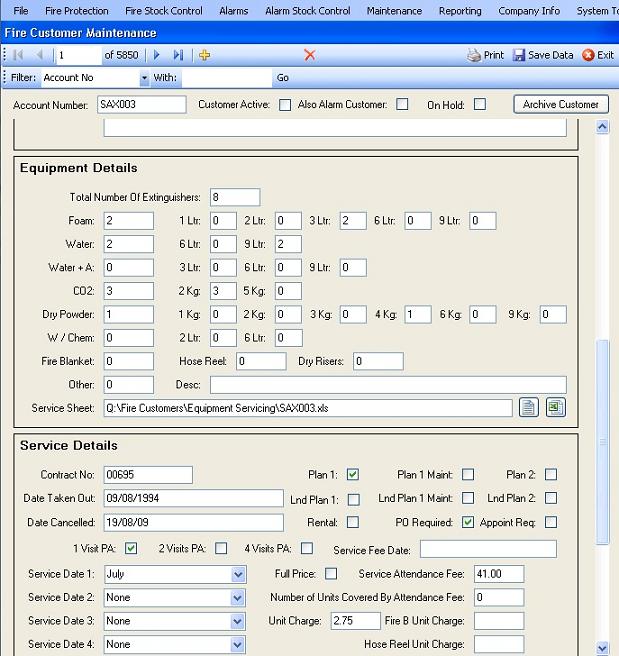 Features:
Customer and Product management.
Recording service schedules and certification expiry dates.
Printing certification and service schedules for engineers.
Benefits:
Efficient and accurate central management of all customer details.
Replacement of the previous very manual, paper-based system improving office-based staff efficiency and productivity.